21 Celebrity Pool That Rival Personal Water Parks
21 Celebrity Pools That Rival Personal Water Parks

When the photos of Kim Kardashian and Kanye West's new home hit the Internet, jaws dropped worldwide at the couple's beautiful resort-style pool. However, the West estate is not the only celebrity home to boast an incredible water feature. Check out these awe-inspiring pools, and see for yourself the type of happiness that money can buy:
Sources: Lynn Teschner, Björn Wallander for Architectural Digest, Redfin, and Chris Cortazzo


1 Heidi Klum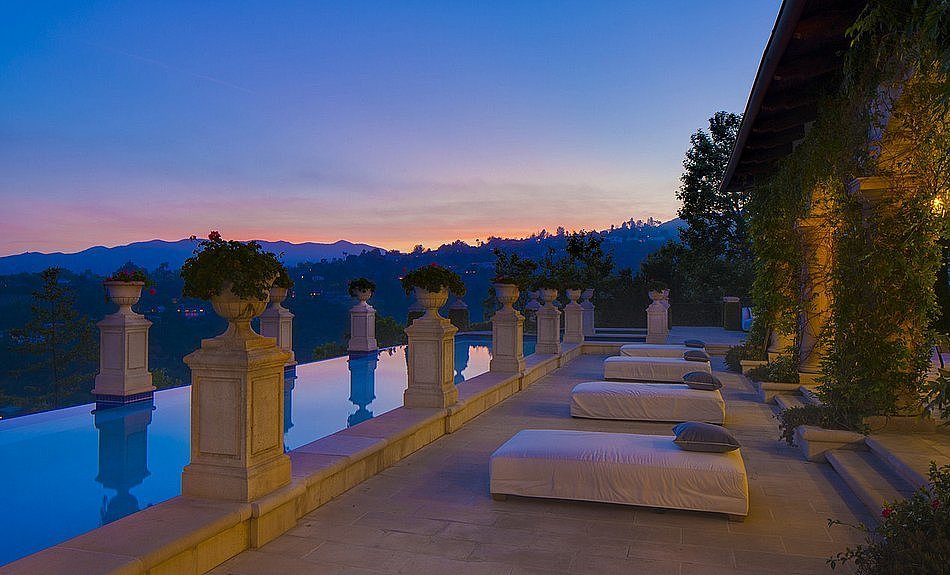 2 George Clooney and Cindy Crawford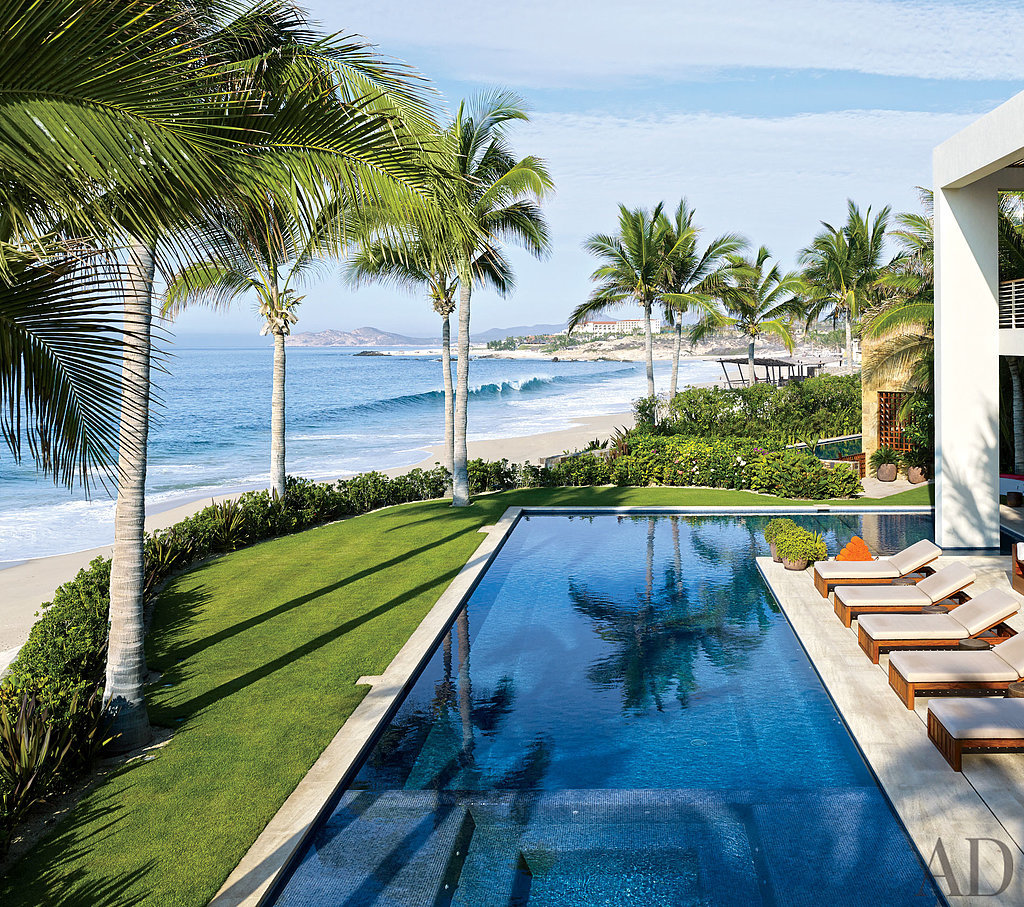 The engaged heartthrob and his supermodel friend own a Mexican compound that rivals any resort. Their pool ends right at the entrance to a sandy beach, so they've definitely got their vacation bases covered.
3 Kim Kardashian and Kanye West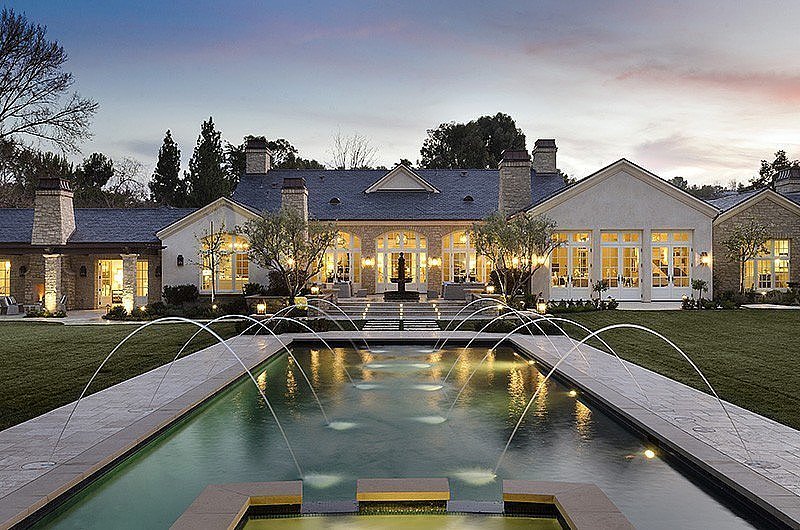 This power couple just purchased a $20 million estate that offers a private winery, 10 bathrooms, and this insanely luxurious pool.
4 Gisele Bündchen and Tom Brady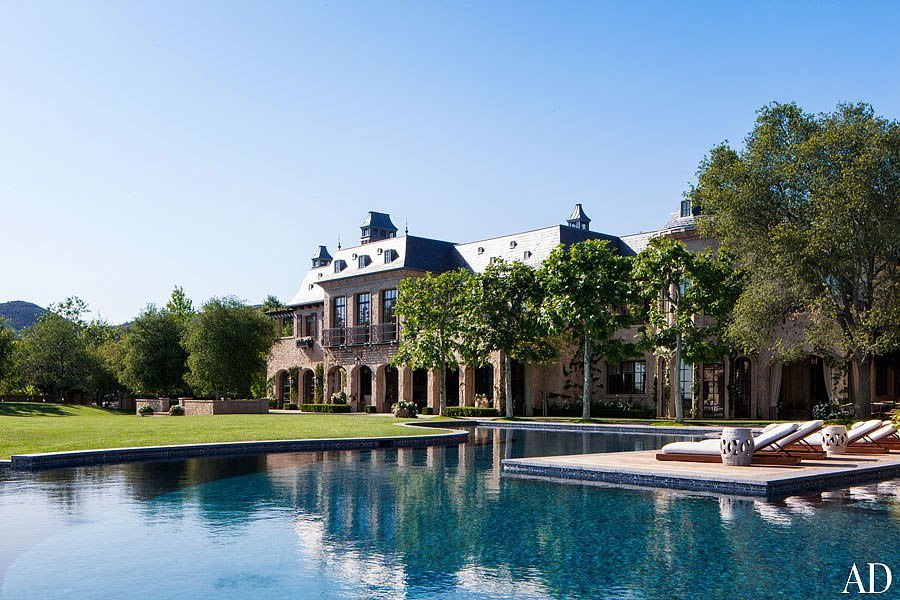 5 Robin Williams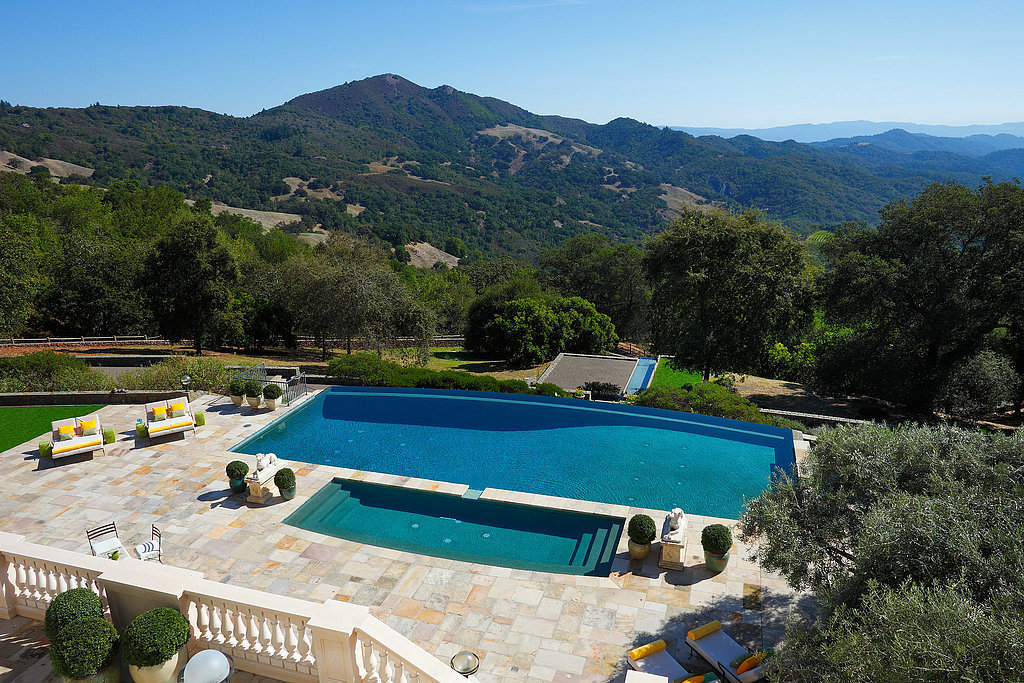 If you want to take a dip in Robin Williams's scenic Napa, CA, infinity pool, be prepared to shell out almost $30 million!
6 Ashton Kutcher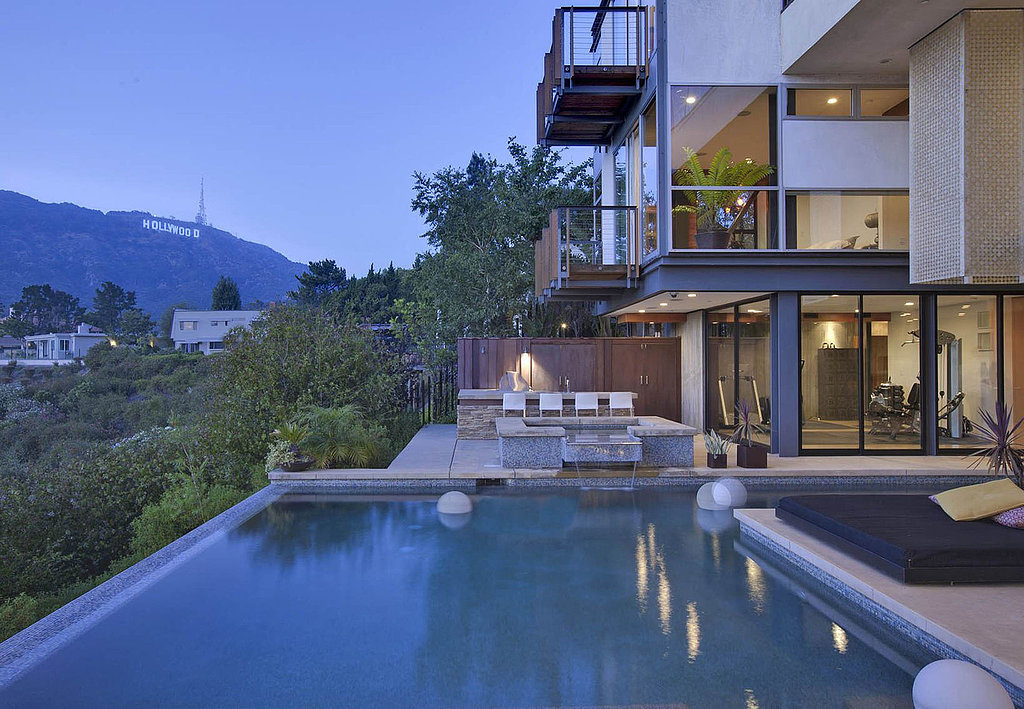 7Jennifer Lopez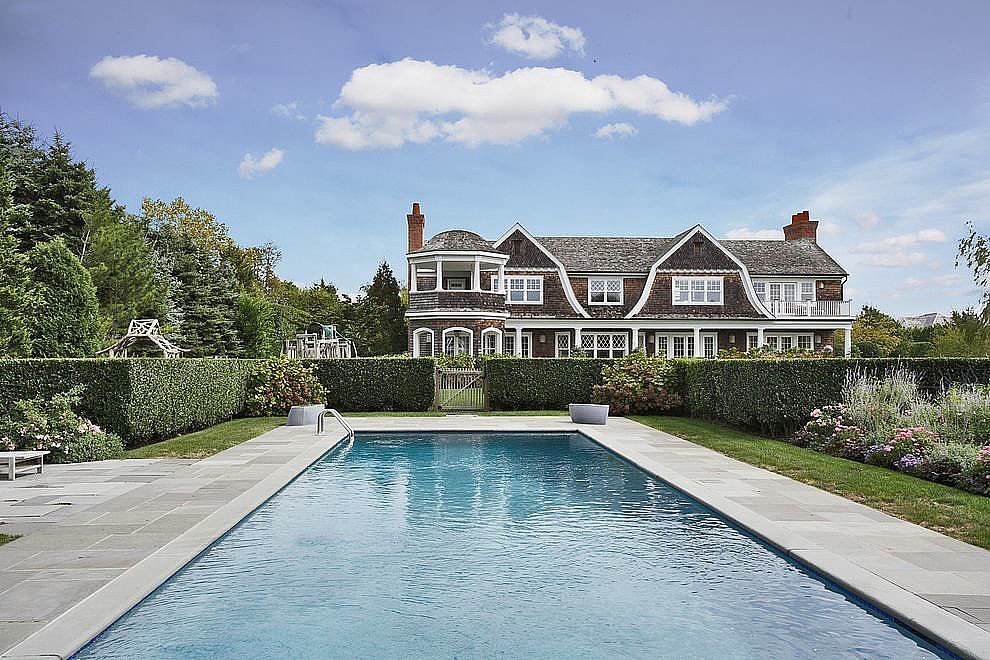 8 David and Yolanda Foster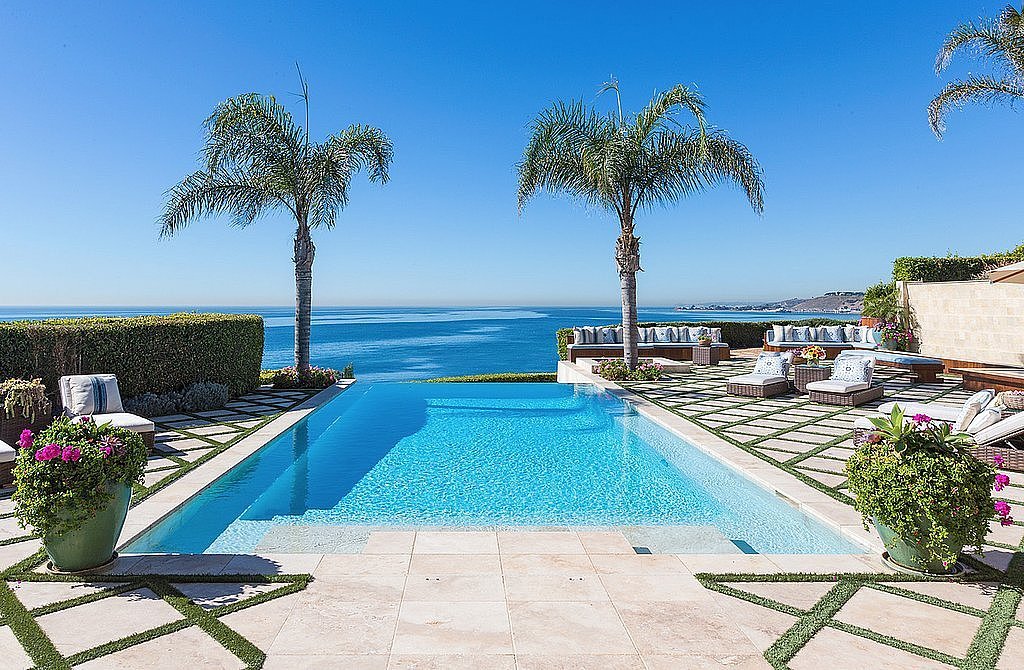 When not filming The Real Housewives of Beverly Hills, the Fosters used to enjoy this stunning pool at their Malibu, CA, home. However, the couple recently downsized — it must have been tough saying goodbye to this view!
9 Hilary Swank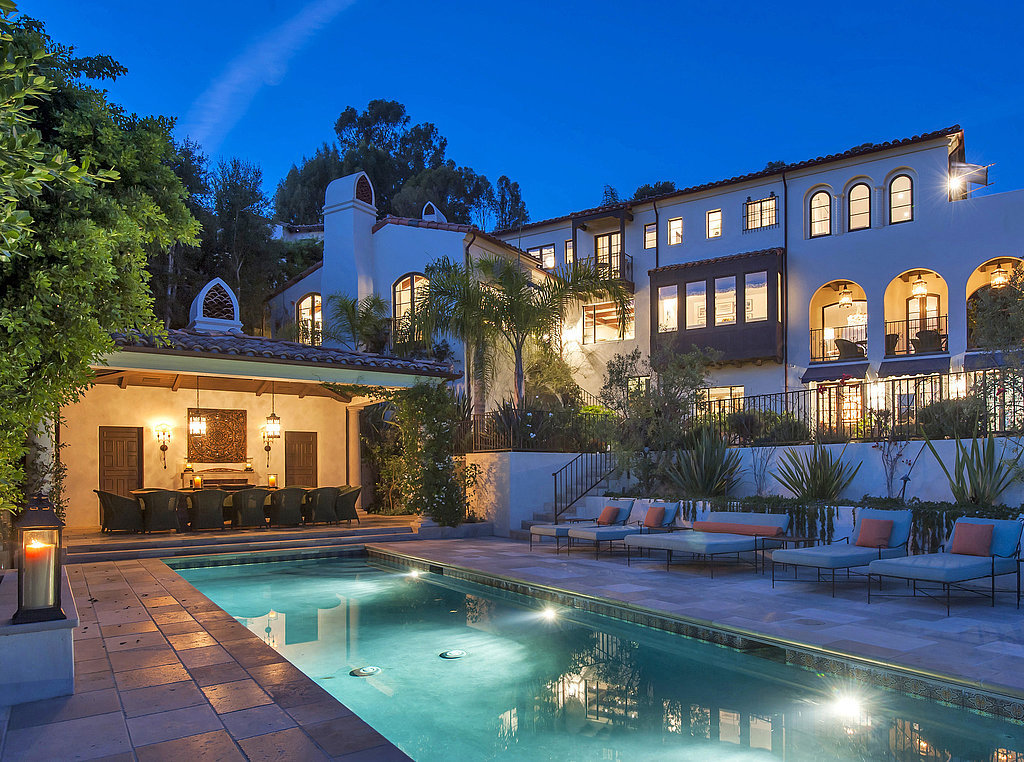 If you've got $9.5 million, you can buy this swanky swimming pool (and a Pacific Palisades mansion in LA!) from the Oscar-winning actress.
10 Patrick Dempsey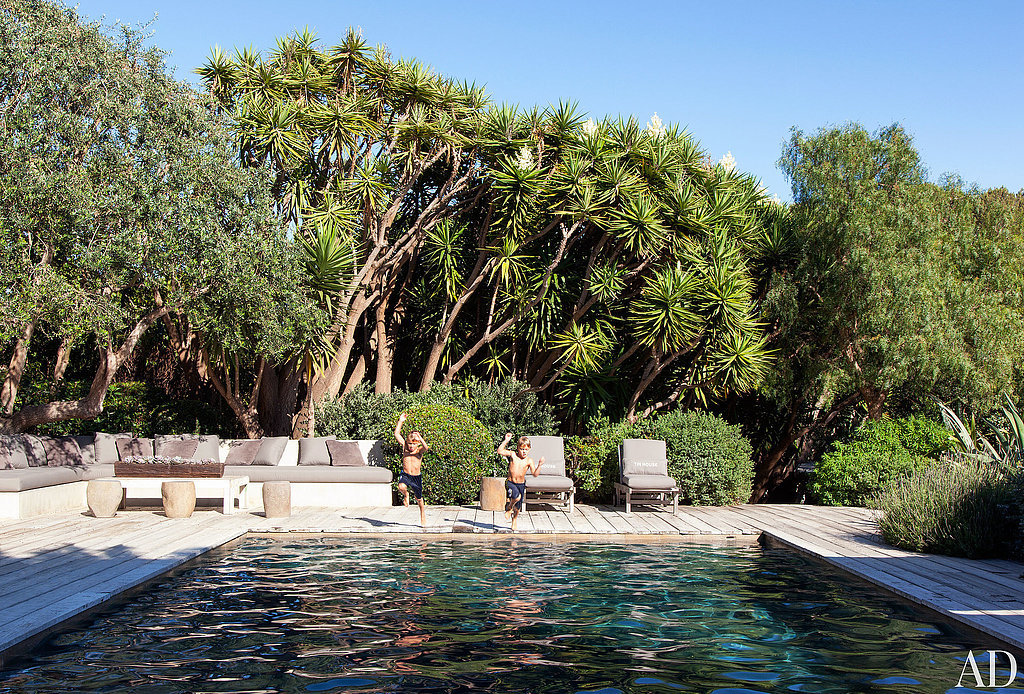 11 Khloé Kardashian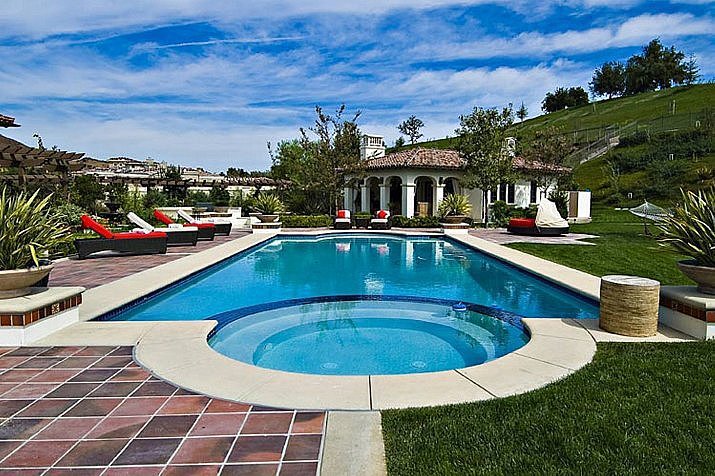 Following her split from Lamar Odom, Khloé Kardashian likely finds comfort in her new home's gigantic pool.
12 Leonardo DiCaprio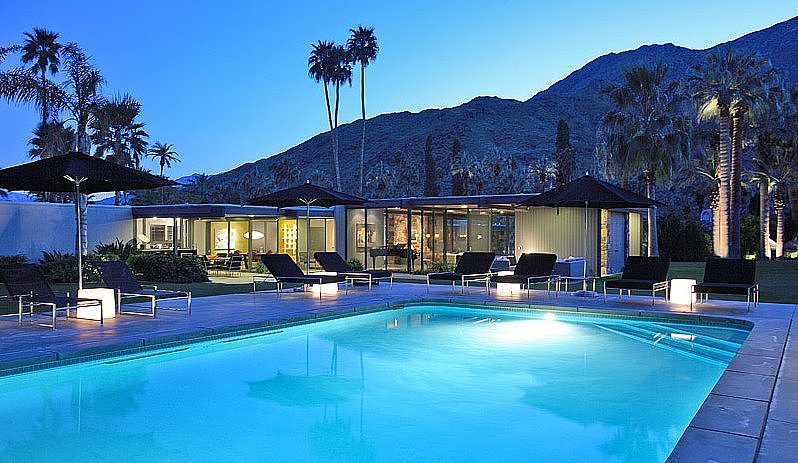 When living at a desert estate, having a pool to escape the heat is a must!
13 Liv Tyler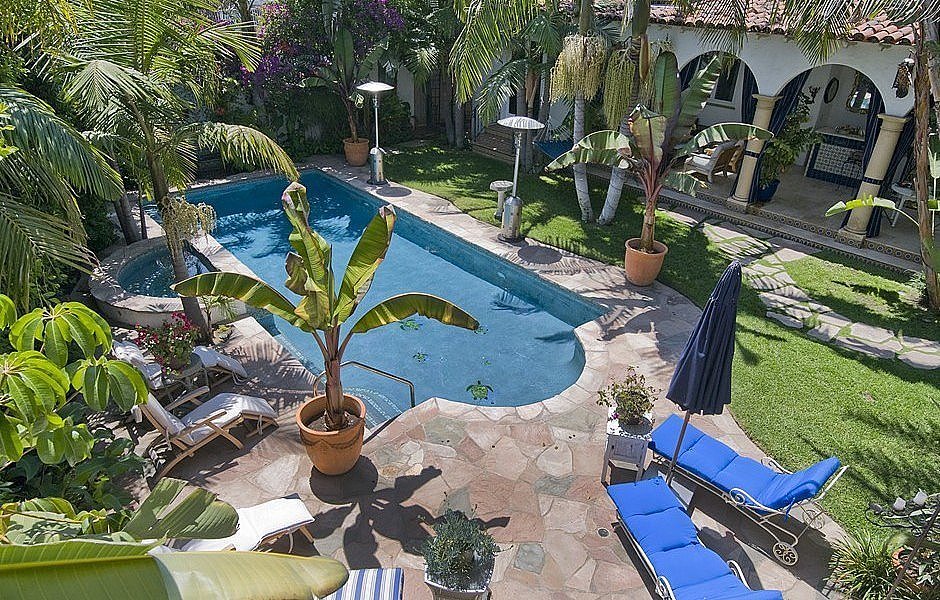 Steven Tyler's talented daughter sold her Los Feliz home in LA, but seeing this pool makes us wonder why!
14 Miley Cyrus
You can't be a party queen without the perfect pool, so of course, Miley's house offers a huge area for swimming.
15 Ryan Phillippe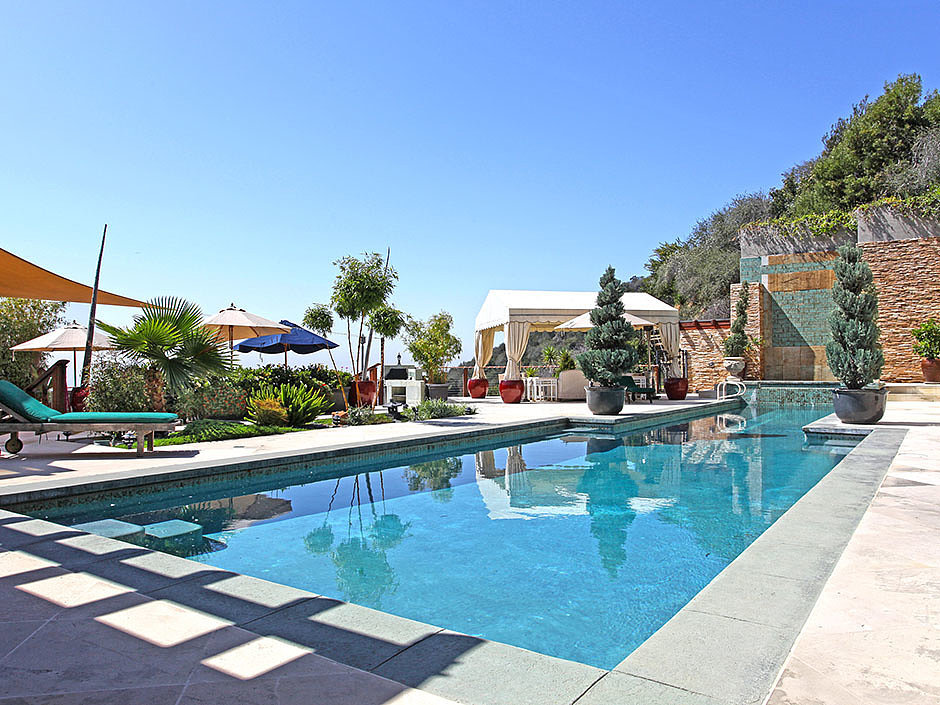 16 Selena Gomez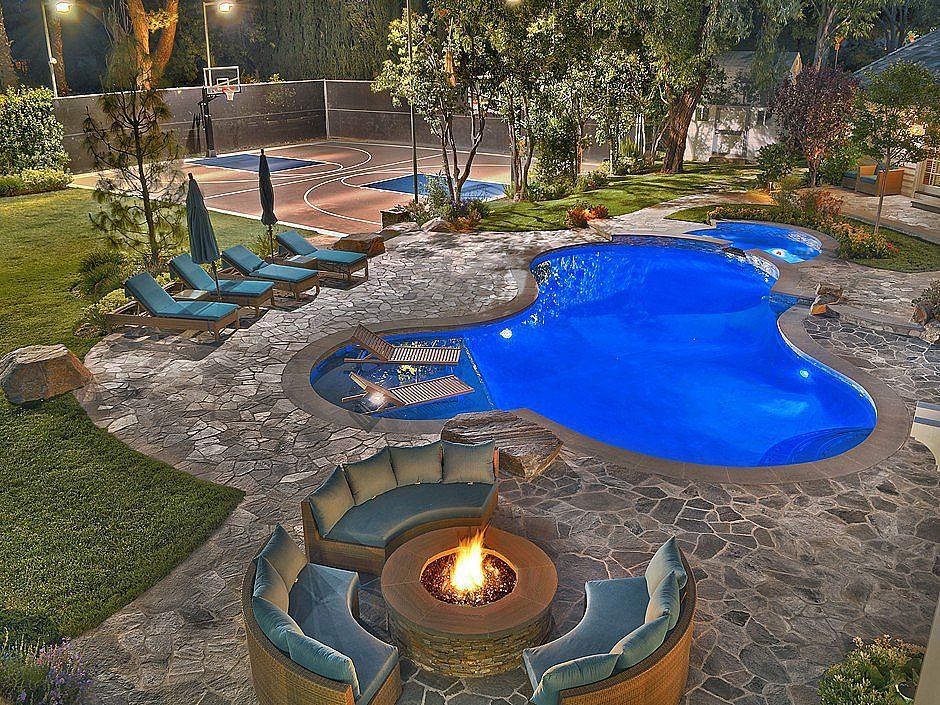 Despite this breathtaking pool setup, the pop star aims to sell her first home.
17 Katy Perry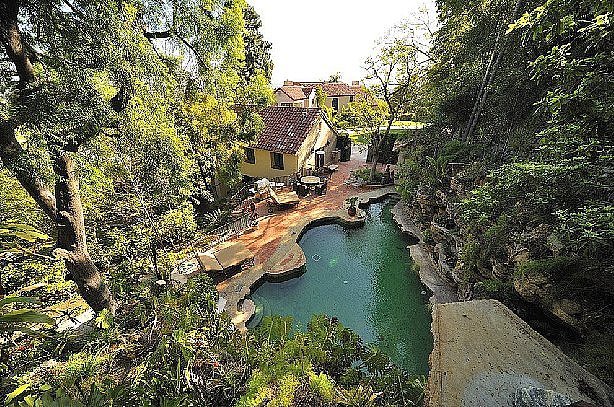 18 Kourtney Kardashian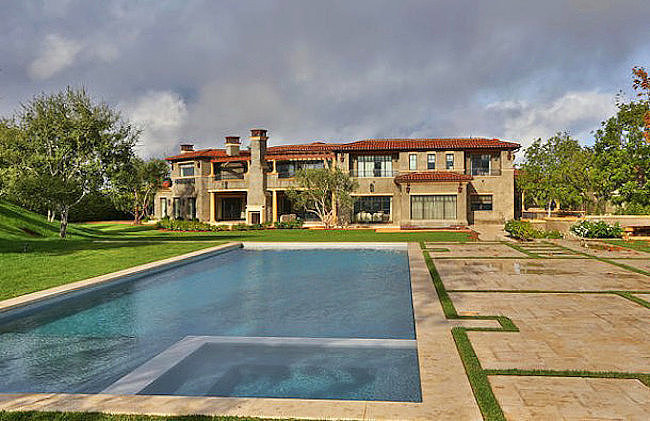 The eldest Kardashian sister's recent dream-home purchase was a great one, considering that it came with this incredible pool.
19 Neil Patrick Harris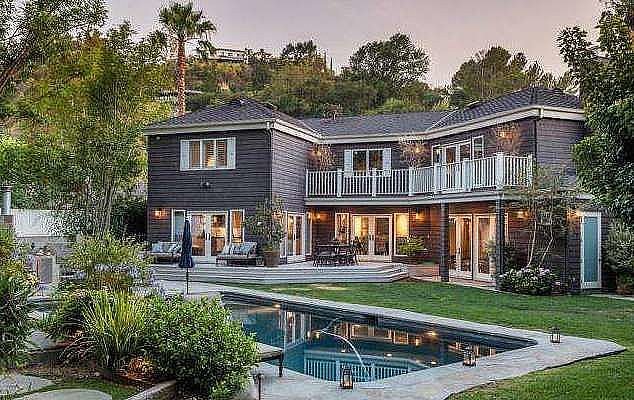 The How I Met Your Mother actor and his adorable family just said goodbye to their California home and its gorgeous pool.

20 Pamela Anderson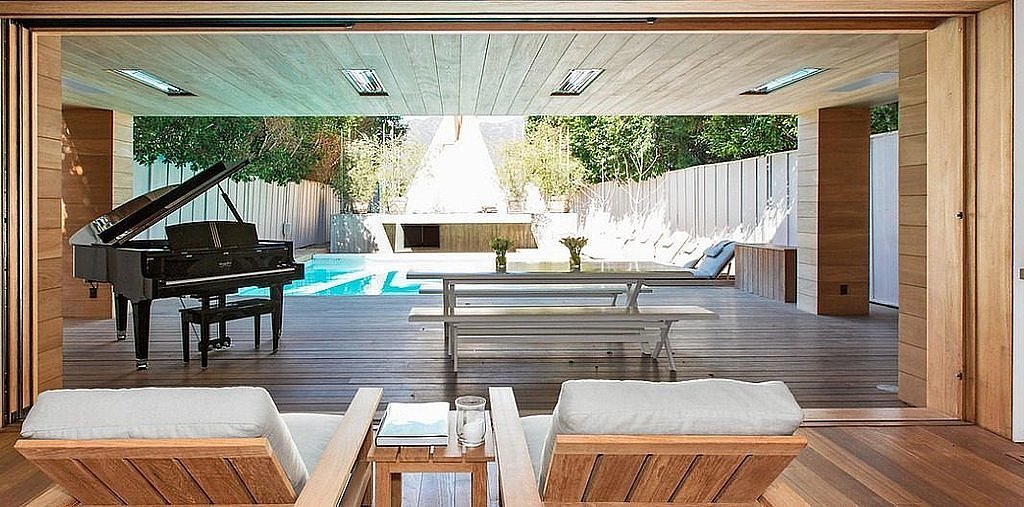 Source:
Chris Cortazzo
21 Reese Witherspoon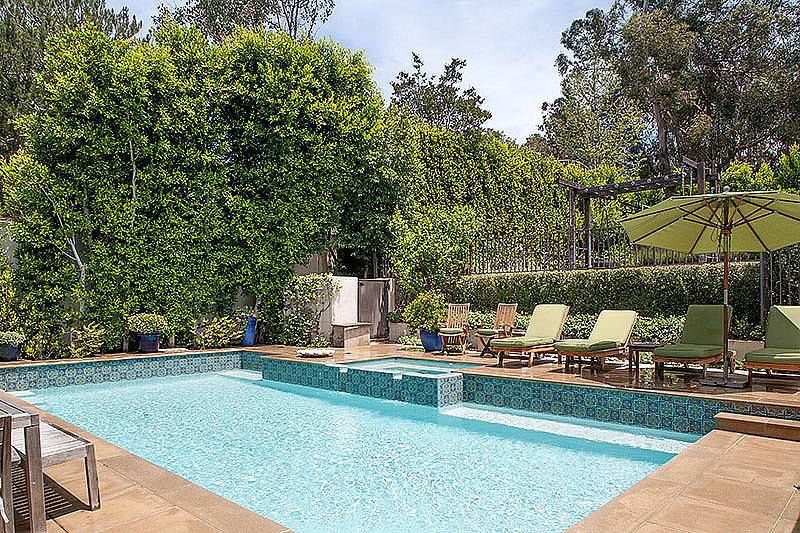 The impressive pool at Reese's mansion in LA's Brentwood neighborhood is the perfect place for her kids to learn how to swim.
Source:
David Offer
Looking for Chandler homes For Sale? Then look no further than our website dedicated to Chandler Real Estate. See the home picture links or link below for particular homes for sale in Chandler. When you get to our site you can find more information about schools and business's surrounding Chandler community. You can also find Chandler bank owned homes and short sales at our site. If you have any questions regarding the current Chandler, Arizona Real Estate market or any questions on individual Chandler homes, than please call, email or submit a request for information, and we will get right back to you. We would love to assist you in your search for Chandler real estate. We are your Chandler Realtors for all homes in Chandler, Arizona.
TO VIEW HOMES FOR SALE IN CHANDLER CLICK ON THE LINK BELOW.CALL MONICA SUE SCOTT @ (480)326-6478 FOR ALL YOUR REAL ESTATE NEEDS

Click here for all the results